Natalie rockin' her Kalle Shirt Dress from Closet Case Patterns!
Lindsey Marsh from Sew to Grow teaching her two day Fit to Flatter Workshop
We love customer projects using our fabrics!
These crafty ladies are hard at work in our classroom!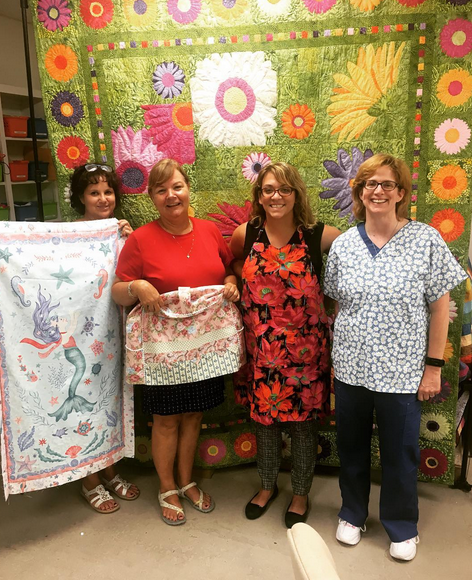 Showing off some finished creations from our Basic Sewing class!
We're famous! Fran modeling for her big TV debut. Commercial filming, full video can be found on our homepage
Mermaid Camp- these wonderful girls came to our kid's sewing camp and made mermaid tails, stuffed stingrays, and shell bags
Student's finished products from Wanda Duchesne's bag making classes! Pictured: Velocity Bag from Sew Sweetness
Student's finished products from Wanda Duchesne's bag making classes! Pictured: Velocity Bag from Sew Sweetness
Student's finished products from Wanda Duchesne's bag making classes! Pictured: Velocity Bag from Sew Sweetness
Save